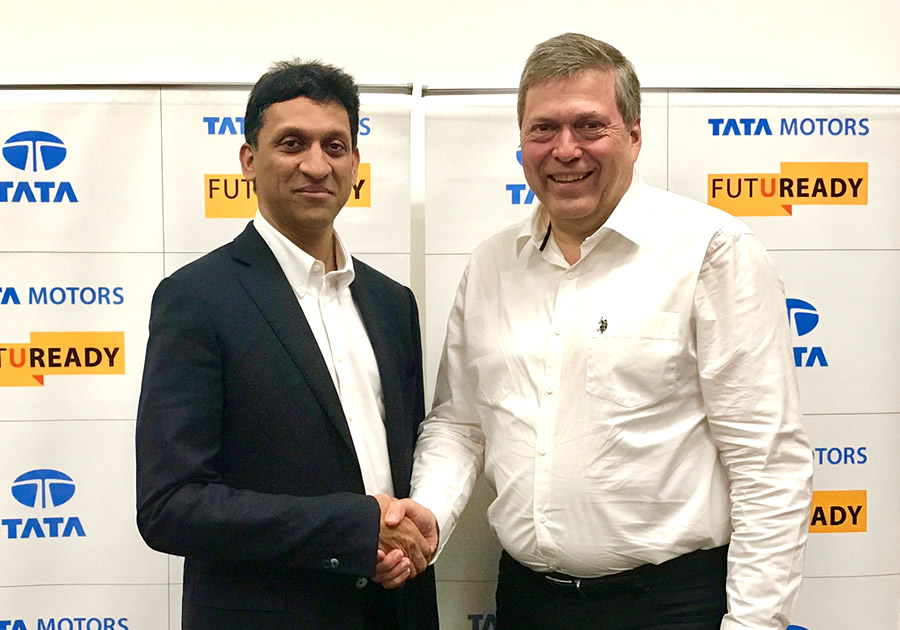 Tata Motors today announced the launch of JT Special Vehicles Pvt. Ltd., a 50:50 joint venture with Jayem Automotives Pvt. Ltd., for the development of special performance vehicles based on the latest series products. As part of the agreement, both Tata Motors and Jayem Automotives will work towards performance enhancement and appearance of series vehicles to offer an exciting and innovative range of niche aspirational products for the passenger car customers.
Announcing this JV, Guenter Butschek, CEO and Managing Director, Tata Motors, said, "We are delighted to partner with Jayem, a brand known for its capabilities in concept creation and prototyping of special performance vehicles. This partnership is a step towards creating long-term relationships as a part of our transformation journey and to bring more exciting performance variants to our product range"
Commenting on this partnership, J Anand, Managing Director, Jayem Automotives Pvt Ltd, said, "We are excited about our joint venture with Tata Motors and to be a part of their transformation journey. We aim to bring World Class Performance Products to market in a short time, and to fulfil expectations of passionate customers in the niche segment of sportier cars."
JT Special Vehicles Pvt. Ltd. will develop a range of performance vehicles in a phased manner at a dedicated line, currently being explored at Coimbatore. With all processes including design, precision machining, assembly, and testing facilities driven under one roof, this facility will aim to deliver the next level of personalization and enhanced performance with agility and efficiency.
As part of Tata Motors' Passenger Vehicle business strategy, while an architecture approach with two platform strategy will reduce complexity, these special performance vehicles will be targeted to augment the latest product range in our vision to build aspirational cars.
About Tata Motors:
Tata Motors Limited is India's largest automobile company, with consolidated revenues of INR 2, 75, 561 crores (USD 41.6 billion) in 2015-16. Through subsidiaries and associate companies, Tata Motors has operations in the UK, South Korea, Thailand, South Africa and Indonesia. Among them is Jaguar Land Rover, the business comprising the two iconic British brands. It also has an industrial joint venture with Fiat in India. With over 9 million Tata vehicles plying in India, Tata Motors is the country's market leader in commercial vehicles and among the top in passenger vehicles. Tata cars, buses and trucks are being marketed in several countries in Europe, Africa, the Middle East, South Asia, South East Asia, South America, Australia, CIS and Russia.
About Jayem Automotives Private Limited
Jayem Automotives is a new age automotive company with expertise in design, development, prototyping and production of exciting performance variants of automobiles. Jayem works with world's top companies and cutting-edge technologies spread across the spectrum of high performance automobiles, electric vehicles, engines for aerospace sector, special performance engines, and is a manufacturer of MRF2000, one of the fastest Formula racing cars in Asia.
(www.jayemauto.com)